Prescribed Fire Workshop at Hayes Arboretum, March 18, 2023 – 9AM-Noon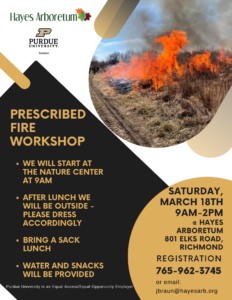 Tox-A-Way Day Sat  Mar 11 9AM to Noon at Union County Co-op
Latex Paint will NOT be accepted.  Please see additional information on safely dispose of paint.
JobPostingParttimeConservationEducationCoordinator13480December192022
POSITION VACANCY
APPLICATIONS FROM THE GENERAL PUBLIC WILL BE ACCEPTED
BEGINNING DECEMBER 19, 2022 AND POSTED UNTIL POSITION IS FILLED.
JOB TITLE:              Part-time Conservation Education Coord.  #13480
            Date Posted:              December 19, 2022
            Department:              Soil and Water
            Hours:                        Up to 29 hrs. per week
            Salary:                       $16.26/per hour
Wayne County Soil and Water Conservation District receives a Whitewater Valley REMC Round Up Grant for Conservation Days 2022.  Read the attached press release for more details.
Thank you Whitewater Valley REMC for helping to fund this event for our 3rd / 4th grade students!
We are sorry to announce that WUR SWMD's Tox-A-Way Day that was scheduled for August 20th at the Union County Co-op in Liberty, Indiana, has been postponed. The company WUR SWMD has contracted with to collect and haul the materials has had an incident and repairs need to be made before the facility will be back online at full capacity and able to process the materials.
Please keep watch for when the rescheduled date will be posted. Thank you for your patience and understanding. As soon as a date is confirmed we will re-post the Tox-A-Way Day.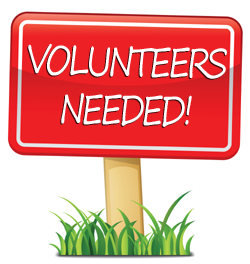 The

Wayne County Soil & Water Conservation District

is currently looking for volunteers to form a Fact-Finding committee to gather information with the intent to apply for a future Clean Water Act Section 319(h) grant, which provides funding for various types of projects that work to reduce nonpoint source water pollution.
Previous watershed based 319 grants implemented by the SWCD include the Whitewater River Initiative and the Friends of the Middle Fork, which were extremely beneficial in providing cost share assistance to eligible Wayne County landowners for the installation of best management practices to their land.
If you are interested, please email SWCDWayneCounty@gmail.com or call SWCD Chairwoman Cathy Becker @ 765-524-7363. We look forward to hearing from you!
Wayne County CISMA: 
What is a CISMA, Cooperative Invasive Species Management Area?  Join this locally led group to learn about invasive plants, why we should plant native plants, and about WIPER – Wayne Invasive Plant Education & Removal
Like and Follow WIPER on facebook now too!  https://www.facebook.com/WIPERCISMA 
Updated 2020 Indiana Invasive Plant list:
link: https://www.entm.purdue.edu/iisc/invasiveplants.html
pdf: 2020_IN_InvasiveList common
---
---